Visit Us
Interior Doors & More (IDM) is a family owned and operated small business in Bellingham, WA. Founded in 2006 by Jim and Casey Mark, IDM serves as a one-stop shop for doors, trim, cabinets and hardware for residential and commercial projects of all sizes. Our 16,000 square foot facility is equipped with a sanding prep station, a door hanging station, and a spray booth. Our shop services include primed as well as prefinished doors and trim. IDM serves Whatcom, Skagit, and Island Counties.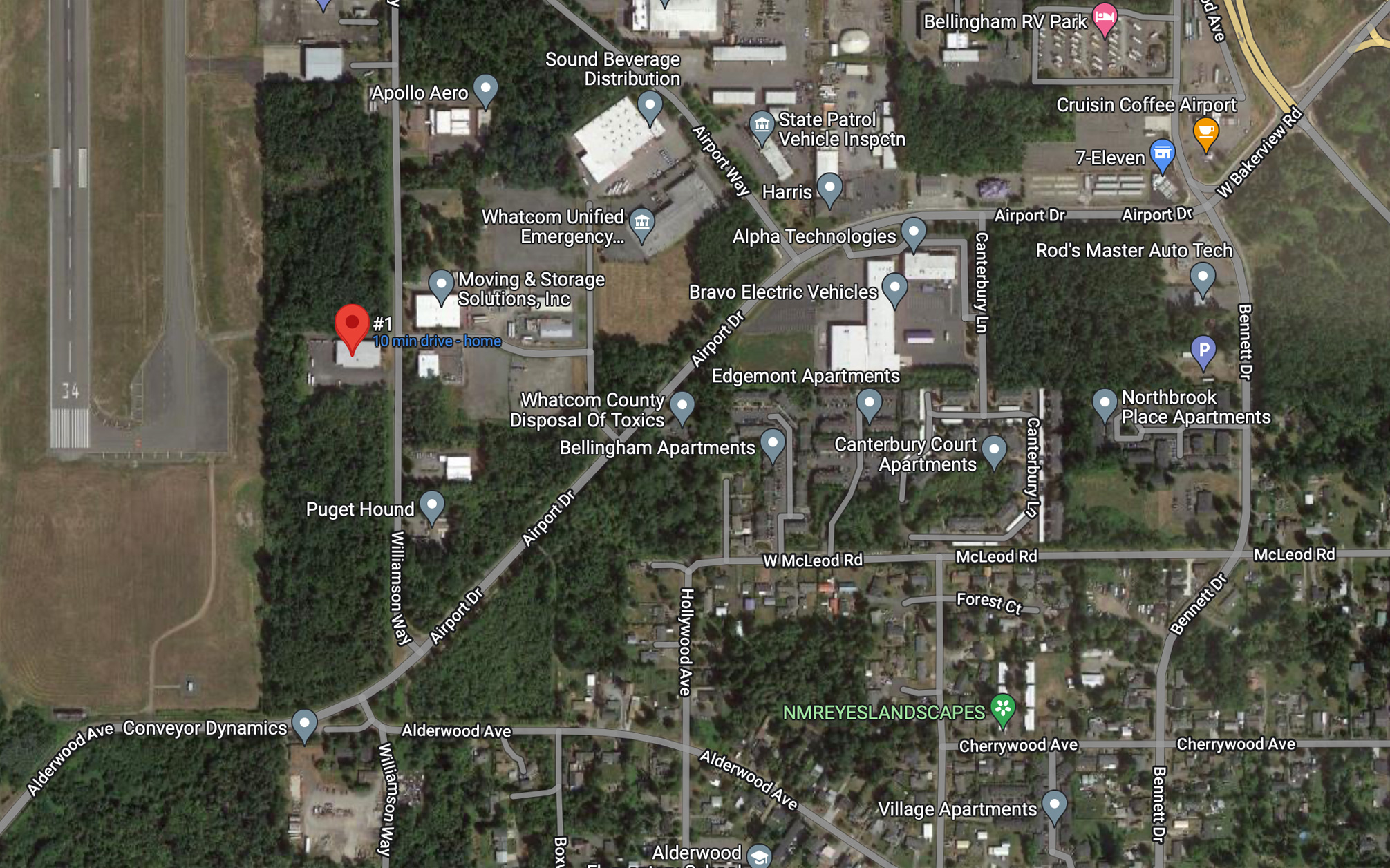 OUR ADDRESS
3821 Williamson Way
Suite 1
Bellingham, WA 98226
(Click or tap map for directions)

HOURS
Monday thru Thursday
8:00AM - 5:00PM
Friday
8:00AM - 12:00PM

Closed on Saturday & Sunday

CONTACT
Main: (360) 738-3667
Fax: (360) 738-3669
Frequently Asked Questions
Q. Do we install cabinets, doors or trim?
     We do not offer installation, however we can give you a list of professional installers.

Q. Do we color match paint or stain?
     Yes, we can color match paint and we can color match with out best efforts for stain.

Q. Do we refinish doors and cabinets?
     Unfortunately, we do not offer this service.

Q. Do we deliver doors, trim and cabinet packages?
     Yes
‍
Q. Do we sell countertops?
     We do not, but we can recommend local establishments that do.

Q. Do we provide on-site stain or paint service?
     We do not. We do all of our painting and staining in-house in our shop.

Q. Do we do on site measures for doors?
     On site measures are done for new build and large remodels.

Q. Do you do site measures for cabinets?
     Yes, for a small fee, we offer on site measures and cabinet estimate. When you purchase your cabinet package this fee is waved.
Copyright©2015-2022. Interior Doors and More. All Rights Reserved.